ATTENTION AUSSIE DOCTORS, SURGEONS & SPECIALISTS
Take Advantage Of The Secret Finance Deals Guaranteed To Save You Thousands
Stop Getting Ripped Off! Discover How To Achieve Your Financial & Lifestyle Goals Faster Than You Ever Dreamed Possible At Your FREE Strategy Session (Worth $2,500)
The Simple Way Medicos Have Saved Thousands Each Year
At Loans For Doctors, we help Australian medical professionals – just like you – save thousands of dollars every year and achieve their financial and lifestyle goals faster than they ever thought they could.
When banks look at medicos they see dollar signs and look to take advantage of you – so you'll probably get ripped off on your loan.
It's not very fair – however, it doesn't have to be this way.
When you use our FREE service you get the industry's fiercest negotiators on your side so you'll never pay too much on a loan again.
A Complete Financial Service Designed To Save Money For Medicos
We aren't just mortgage brokers – we are a complete financial network designed specifically for medical professionals. In fact, we are considered the leading 'Portfolio Finance Strategists' in the industry.
We sit down with you and like a doctor, we diagnose your problem areas and then prescribe the solution in your financial action plan.
You'll discover how easy it can be for you to achieve your dreams, how fast you can do it and how much money you can save on your loans.
We can also organise other professional services for you such as buyer's advocates, building inspectors, solicitors and a range of other professionals services to help you financially.
How You Can Save More Than A $100,000* With A Medico Specialty Loan
When you purchase a property or get finance to start a medical practice, you could settle for a 'standard loan'. But you would be throwing your money down the drain.
As a medical professional we can get you specialty loans from our panel of medico lenders which can save you hundreds of thousands of dollars.
When we sit down with you we take the time to educate you about all the benefits you're entitled to which you may not be aware of.
We'll also help you understand the financing implications of different financial structures. We'll work hand in hand with your Accountant, Financial Planner and Solicitor to achieve your financing goals.
Discover Exactly How Much We Can Save You And How Fast You Can Achieve Your Dreams (Worth $2500)
Ben Demasse, Physio Australia
Dennis Durand, Financial Planner
We Work With Over 9 Specialty Medico
Loan Providers To Guarantee You Get
You The Best Deal
Here's How It Works...
Claim Your FREE Strategy Session
We'll gather the data for your report then set up a time and which suits you, so we can show you how much you can start saving.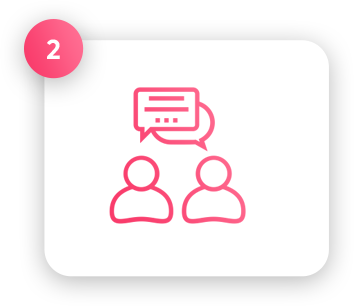 Discuss Your Future Plans
We take the time to discuss all your future plans and aspirations like purchasing a new home, starting a practice or even multiple practices down the road – this way we can make a long term plan for you.
Devise A Financing Strategy
We liaise with your advisors and then devise a financing strategy that matches your future plans and goals.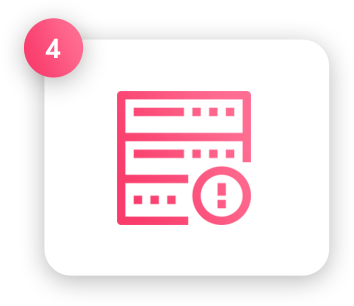 Search Our Lender Database
When you choose to move forward with us we'll scour our panel of lenders to find you the right loan with the lowest interest rate and the best terms for your needs.
Negotiation On Your Behalf
We NEVER settle for what lenders offer first up – we use our 'Guerrilla Negotiation' tactics to make sure we get you the absolute best deal we possibly can.
Create Your Finance Strategy Report
We search and get feedback from our lenders, then we negotiate then create the report that provides you with the best possible deal.
Apply For Loans
We then take you through each of the best options we found during our search and apply for the ones we agree are the best for your situation and will help you the most.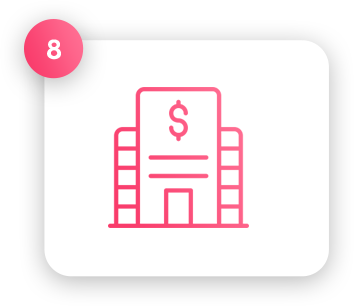 Start Accumulating
The better deal we get you on your existing loan means you can start saving thousands each year – and you can make your dream of starting or growing your own practice become your reality much sooner than before.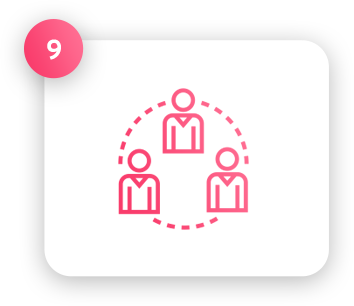 Retire Early!
All this means you can keep more of your hard-earned money, build your asset base in your high income producing years and retire early and Wealthy!.
Here's Just a Mere Fraction of What You'll Discover in Your FREE Strategy Session...
WARNING:

You Could Be Getting Ripped Off THOUSANDS

Banks and other businesses target medical professionals and try to rip them off – find out how you can avoid them and save money!
How To Maximise Your Borrowing Capacity For Investing
You can radically improve the amount a lender will give you to buy a home or invest in your new practice using our proprietary method.
Our Closely-Guarded Hardball 'Guerrilla Negotiating' Method
This method is what we've used to easily make lenders drop their rates by HUGE margins – and now YOU can use it to save as well!
3 Simple Ways YOU Can Slash Your Loan Repayments
You can use these strategies to reduce your repayments by THOUSANDS each year and pay your loan off years faster!
The Complete Blueprint To Wealth For Medical Professionals
You get the clear financial map which guides you on your journey to build enduring wealth for you and your family for years to come.
An Exclusive Report From Loans For Doctors: 7 Simple Strategies For Doctors to 2X Their Wealth
For a limited time, we'll email you a FREE copy of our guide, which contains vital information that will help you supercharge your wealth portfolio. It's packed full of insider tips most financial experts WILL NOT EVEN KNOW.
This is a must-read for any doctor looking to take their wealth to the next level. Get it now before this offer comes down.
It's A FREE Way For You To Save Money
Many medicos think using a broking service will cost them money or they'll need to pay a higher rate.
You won't ever need to pay us for our broking services because the lender you decide to partner with fully covers our expenses.
In almost every instance you'll pay a WAY lower rate than you'd be able to negotiate for yourself and we are completely transparent with our commissions so you can be sure you're not being ripped off.
You have nothing to lose except the opportunity to save money – what are you waiting for?!
We're The People Who Look Out For Australian Medicos
We are advocates for Australian medical professionals.
You help people everyday so we think it's only fair to have someone look out for you too.
It isn't right for banks and other businesses to target you and take advantage because you have a high income.
You should be treated fairly and with respect just like everyone else.
We are the only Portfolio Finance Strategist's in Australia who specialise in medical professionals. We are the experts at understanding all the different working parts of your personal, business and investment lending. Its gets complex quickly, but we get it.
A generic broker or even worse – a bank – simply won't structure you a better deal. We work for you NOT the banks.
Here's a Few More Gems You Can Look Forward To Getting Your Hands On In Your Strategy Session...
Why The Big Four Banks Won't Give You The Best Deal
Many medicos think the biggest providers would give you the best deal however the TRUTH is you're mostly better off elsewhere.
7 Little Tips To Help You Build Your Wealth Fast And Easily
Your wealth will grow much faster when you use these simple yet highly effective strategies which increase your fortune bit by bit.
Why The Lowest Interest Rate Isn't Always The Best Choice
The lowest rate is always the best right? Wrong! We'll show you why there's a lot more to it than the basic interest rate figures.
The Vital Key To Long Term Wealth For Medical Professionals
This all-important piece of the puzzle is absolutely crucial to escape the 'time for money' trap and building true lasting wealth.
How To Find Special Deals Available Only For Aussie Medicos
You won't believe the secret deals reserved only for medical professionals which aren't advertised to the general public at all!
About Our Managing Director, Stephen McClatchie
Stephen's inspiration for Loans For Doctors came from his parents. His father was a consulting physician in a rehabilition and geriatics, and his mother was a physiotherapist.
This means Stephen understands what makes a doctor tick, and that he has a burning passion to do the best he can to help their financial future.
We Fiercely Negotiate With Over 9 Specialist Medico Lenders To Get You The Best Finance Deal
Banks will ALWAYS try to rip you off on the first offer they give you so we NEVER settle for it.
We use guerrilla negotiating tactics to get you the best possible deal while keeping our relationships with our lenders intact.
We have over 9 different specialty lenders who focus on the medical professional market and understand your circumstances and needs.
But we don't leave it to the top 9. We have another 97 lenders that we can scour to get you the best deal. Many lenders want your business and will offer exactly what you need to keep your wealth accumulation strategy going.
You'll get the lowest rate and the best policies, all structured in a way which is matched perfectly to your specific situation.
We Work Directly With Your Accountant And Financial Advisor For A Seamless Result
You'll be able to charge forward with confidence and achieve your goals because we will work and collaborate with your accountant and financial advisor.
This way you can be sure everyone is on the same page and we have a solid and complete game-plan to move forward with.
When you have a team of trusted experts behind you – who back you and give you advice along the way – you can achieve almost anything you want.
Let your dreams become reality and see how we can help you today.
The Rock-Solid Loans For Doctors Guarantee!
When you decide to let us save you money so you can achieve your financial and lifestyle goals faster you are always protected by our unbreakable guarantee.
In the extremely unlikely event the financial product we pair you with isn't absolutely perfect for your financial situation, we will refinance it completely FREE OF CHARGE.
You have nothing to lose and everything to gain by saying YES and letting us help you.
Claim Our FREE, No-Obligation Strategy Session & Lending Strategy Report (Valued At $2500)
Enter your details below to reserve your FREE no-obligation Strategy Session and Lending Strategy Report which shows you how to get more out of your finances and turn your unique financial situation into an advantage.
Here's what you get...

Here's what you get... You'll find out if you're getting ripped off by a greedy banker who just sees you as a pay-cheque. Don't get taken advantage of just for being a medico any longer – you deserve a better deal!

Why the big 4 banks don't generally offer the best rates or policies for medical professionals. Don't fall for the common trap of the big banks – we'll show you where to get the best deals.

A complete blueprint to achieve all your financial and lifestyle goals quickly and easily. You know exactly how to achieve your dreams and how fast you can do it when you have this blueprint.
Fill in your details below now and within one business day one of our professionally trained team members will contact you to organize your FREE session.
However, you MUST be quick!
It takes a lot of time to prepare your report and these sessions are in high demand so they are strictly limited to the first 17 people who reserve their time slot.
If you happen to be unlucky number 18, we're sorry but you will need to wait for more spots to open next month.
So we urge you, do NOT delay.
Avoid disappointment and join the smart medicos getting a better deal today.
Find Our How Much You Can Save With Your FREE Strategy Session & Report (Valued At $2500)
*Loans For Doctors have saved many medical professionals over $20,000 per year, every year over the life of their loan, leading to savings of hundreds of thousands of dollars.
Every person's individual outcome is different depending on their current financial situation and is not a representation of the outcome we can obtain for you.
Disclaimer Statement*
This website provides general information only and has been prepared without taking into account your objectives, financial situation or needs. We recommend that you consider whether it is appropriate for your circumstances and your full financial situation will need to be reviewed prior to acceptance of any offer or product. It does not constitute legal, tax or financial advice and you should always seek professional advice in relation to your individual circumstances.
Loans For Doctors is a subsidiary of Loans Australia Pty Ltd, ABN 40 609 455 064.
Loans Australia is authorized under Australian Credit License 391478.